Elevate your social media reach with Canva for Instagram – design, share, and grow your online presence
Instagram has evolved into a crucial platform for individuals and businesses alike to showcase their brand, connect with audiences, and even drive sales. In this digital age, where visual content reigns supreme, mastering the art of creating eye-catching and engaging posts is essential. This is where Canva, a user-friendly graphic design tool, becomes an invaluable asset. In this comprehensive guide, we'll dive deep into how you can use Canva to elevate your Instagram presence.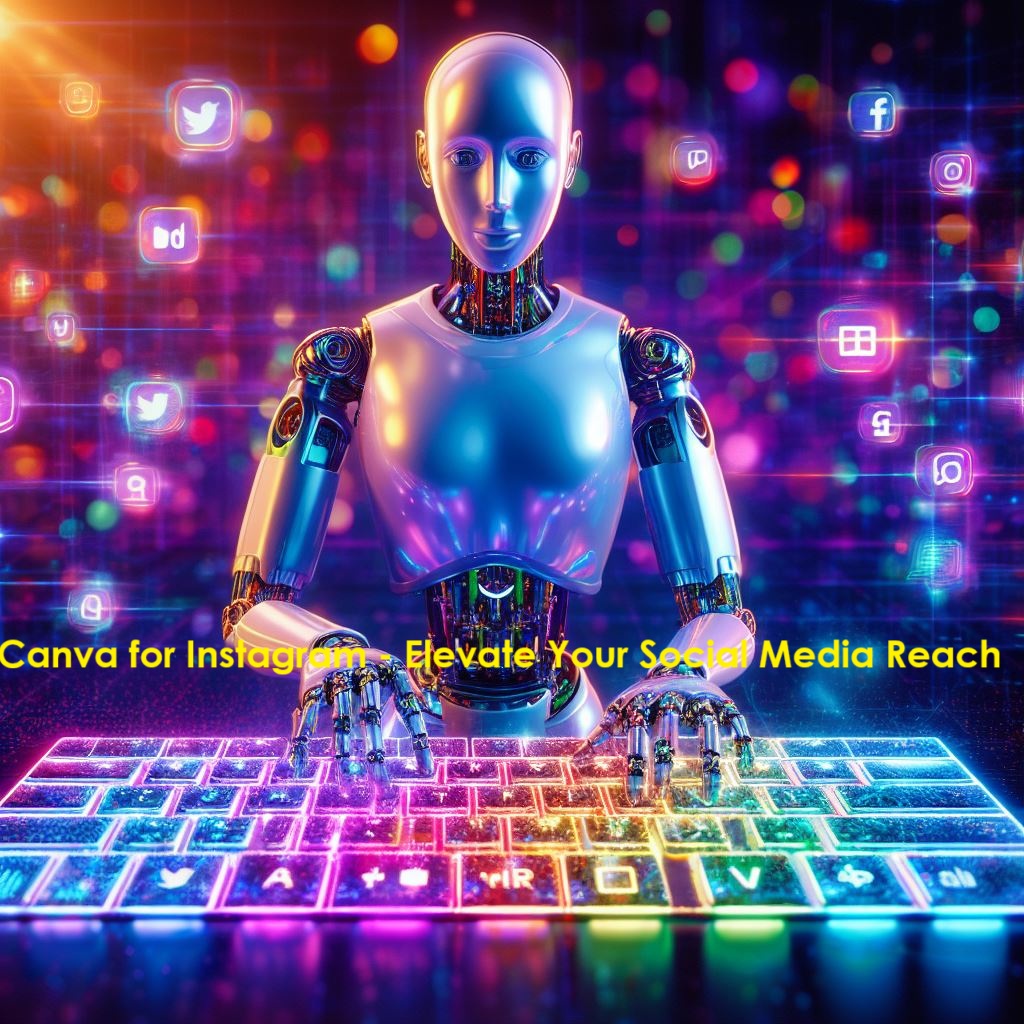 Understanding Canva for Instagram
What is Canva?
Canva is an online design and publishing tool that offers a vast array of templates and design elements, making it easy for anyone to create professional-looking graphics. It's particularly useful for crafting Instagram posts, stories, reels, and even ads.
Why Use Canva for Instagram?
User-Friendly Interface: Canva's drag-and-drop interface makes it accessible for users of all skill levels.
Vast Template Library: With thousands of customizable templates, you can easily find one that suits your Instagram needs.
Brand Consistency: Canva allows you to save your brand colors, fonts, and logos for consistent content creation.
Time-Efficient: Quickly create high-quality posts without needing extensive graphic design knowledge.
Crafting Instagram Posts with Canva
Choosing the Right Template
Canva offers a plethora of templates specifically designed for Instagram posts. Whether you're looking for a minimalist design or something more elaborate, there's a template for every style.
Tips for Selecting Templates:
Align with Your Brand: Choose templates that reflect your brand's aesthetic and values.
Consider Your Content: Different templates work better for different types of content (e.g., quotes, product showcases, announcements).
Customizing Your Design
Once you've selected a template, you can customize it by adding your own images, text, and brand elements. Canva also offers a wide range of stock photos, illustrations, and icons to enhance your design.
Customization Tips:
Stay On-Brand: Use your brand colors and fonts to maintain consistency.
Keep It Balanced: Don't overcrowd your design; simplicity often leads to more effective communication.
Sizing and Formatting for Instagram
Canva provides pre-set dimensions for Instagram posts, ensuring your designs are perfectly sized. For standard posts, the ideal size is 1080px by 1080px.
Leveraging Canva for Instagram Stories and Reels
Instagram stories and reels have become increasingly popular for engaging with audiences. Canva offers specific templates and tools for these formats.
Instagram Stories
Interactive Elements: Utilize Canva's stickers and GIFs to make your stories more interactive.
Series of Stories: Create cohesive story series with Canva's multi-page designs.
Instagram Reels
Video Templates: Canva offers templates for reels, making it easy to create eye-catching video content.
Music and Animation: Add music and animation to your reels directly within Canva.
Advanced Features: Canva Pro for Instagram
While the free version of Canva offers plenty, Canva Pro brings additional features that are particularly useful for businesses and influencers.
Key Features of Canva Pro:
Brand Kit: Store your brand assets for easy access.
Magic Resize: Instantly resize your designs for different platforms.
Premium Assets: Access a wider range of photos, elements, and fonts.
Content Planner: Schedule your Instagram posts directly from Canva.
Lot of Brands used Canva to create a consistent Instagram aesthetic, resulting in a good increase in follower engagement.
Numerous Product Launches leveraged Canva's templates for their product launch campaign, achieving a record number of pre-orders.
Canva for Instagram is a powerful tool for anyone looking to enhance their social media presence. Its ease of use, combined with a vast array of features, makes it an essential tool for creating compelling Instagram content. Whether you're a small business, a large corporation, or an individual creator, Canva offers the tools you need to bring your Instagram vision to life.
Remember, the key to success on Instagram is consistency, creativity, and engagement. Canva is here to help you achieve all three. Start exploring Canva today and watch your Instagram transform!