Are you frustrated by the low maximum volume levels on your Android device? Videos, music, games, and other audio can sometimes sound quieter than you'd like, especially in noisy environments. The good news is you can boost your Android device's volume beyond the hardware limits using a volume booster app.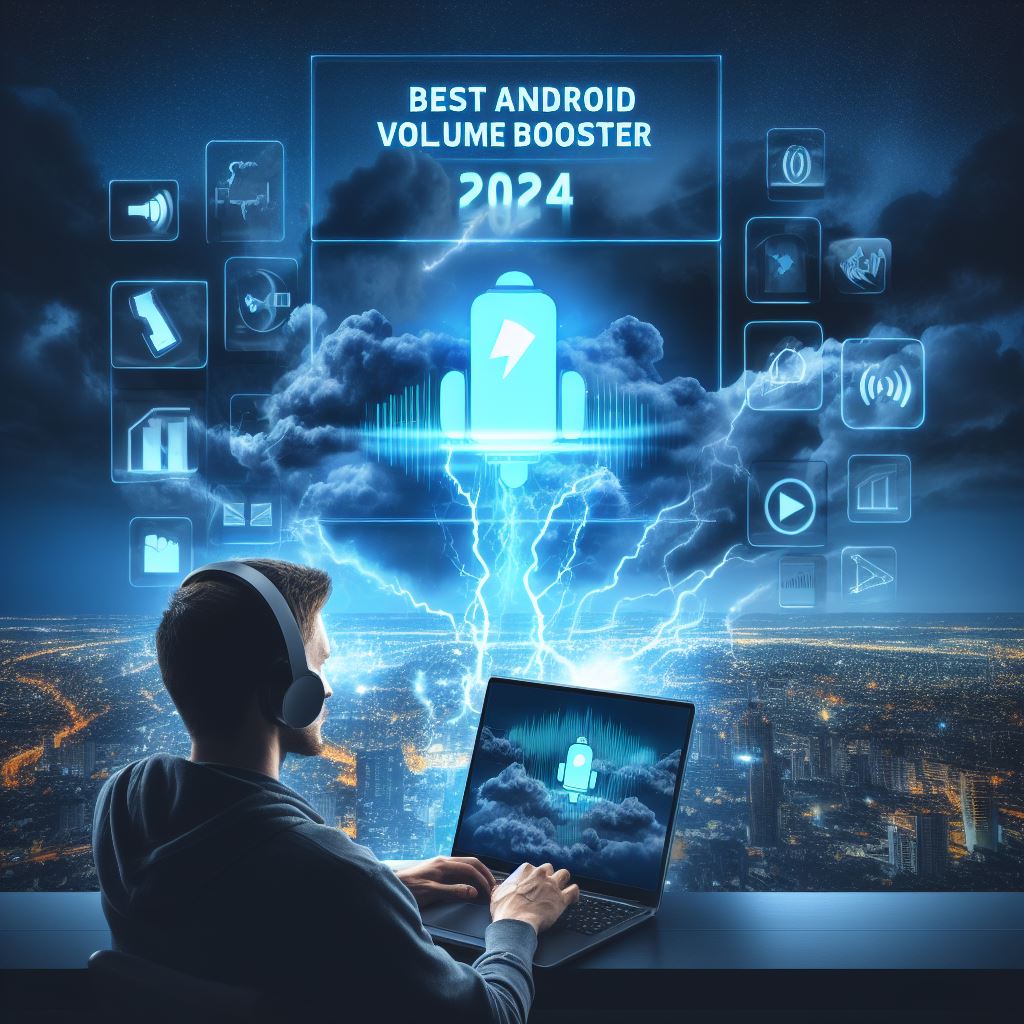 Volume booster apps work by modifying the audio output of your device to amplify sounds to louder levels. They can increase overall volume or the volume of specific audio types like media or ringtones. Some apps require root access while others use non-root methods to achieve volume boosting.
Here we'll explore the top volume booster apps for Android, how they work, tips for getting the most out of them, and answer frequently asked questions. Let's dive in!
Why Use a Volume Booster App on Android?
There are several reasons you may want to use a volume booster app on your Android device:
Boost quiet videos, music, games, and other media to louder volumes
Hear ringtones and notifications more clearly in noisy environments
Improve volume levels when using speakers or connected Bluetooth devices
Compensate for hardware limitations on older Android models with low maximum volumes
Avoid constantly adjusting the volume when switching between media types
Prevent having to cup hands around the speaker just to hear some sounds
Volume booster apps provide an easy way to get improved sound levels without having to purchase new headphones or Bluetooth speakers. They can dramatically improve your overall listening experience.
How Do Volume Booster Apps Work on Android?
Volume booster apps use different techniques to amplify the sound beyond your device's normal hardware limitations:
Root methods: Apps like Volume+ work by directly modifying your Android system files if you have root access. This allows complete control over audio output for maximum volume boosting capability.
Non-root methods: Apps like Volume Booster GOODEV amplify sound using audio overlays and accessibilities services without requiring root. However, the volume boosting may not be as powerful.
Root methods offer the most potential for dramatically boosting volume but not everyone wants to root their device. Non-root boosters still provide volume improvements without tampering with system files.
Now let's look at some of the top volume booster apps available for Android.
Top Volume Booster Apps for Android
Volume Booster GOODEV
Volume Booster GOODEV is a popular non-root volume booster app with over 10 million downloads. It can boost volume by up to 200% on music, videos, games, and other audio.
Key Features:
No root required
Volume boost up to 200%
Simple interface
Boost specific audio types
No ads
.
Volume+
Volume+ is a powerful root-only volume booster app with over 5 million downloads. It supports boosting system volume up to 400% higher than normal maximum levels.
Key Features:
Root required
Volume boost up to 400%
Boost notifications, alarms, and other system audio
Additional EQ and audio settings
Tasker integration
Boom: Music Player & Equalizer
Boom: Music Player & Equalizer isn't just a volume booster but also a full-featured music player with bass boost, virtualizer effects, and 20-band EQ.
Key Features:
Built-in music player
Volume boost up to 200%
20-band equalizer
Bass boost and virtualizer
No ads or in-app purchases
Volume Booster & Equalizer
This aptly named app combines both volume boosting and equalizer functions. It can boost media volume up to 200%.
Key Features:
Volume boost up to 200%
5-band equalizer
Simple material design interface
No ads
Volume Booster Pro
Volume Booster Pro uses advanced audio algorithms to dramatically boost your device's volume beyond stock levels. No root required.
Key Features:
Volume boost up to 500%
Unlimited usage
Audio visualizer
Widget for quick access
No ads or in-app purchases
Tips for Using Volume Booster Apps on Android
Here are some tips to get the most out of your volume booster app:
Start with volume boost at lower levels like 50-100% to find the sweet spot for your device/ears.
Slowly increase the boost until you reach uncomfortable loudness levels, then back down slightly.
Avoid maxing out the volume boost to prevent distortion in audio quality.
Use volume boost mainly when in noisy environments or listening via speakers.
Disable volume boost if experiencing any audio cracking or degredation.
Try using your booster along with headphones or Bluetooth speakers if your device speakers sound distorted when boosted.
Some apps have presets for safe volume boosting – try these first before manually setting levels.
Restart your device if you stop hearing a volume boost effect.
Check that the app has permission to run over other audio if needed.
Adjust volume boost in small increments for the best experience without sacrificing audio quality.
Frequently Asked Questions
Do volume booster apps damage hearing?
They can if you set the volume boost too high and listen for extended periods. Use care when setting volume levels and avoid maxing out the boost which can exceed safe listening volumes. Start low and increase slowly while checking for distortion.
Will volume booster apps damage my phone's speakers?
It's possible if you boost the volume to severe excess. Most phone speakers can comfortably handle a 50-100% volume increase without issue. Just avoid blasting audio at max volumes for long durations.
How much can volume booster apps actually increase volume?
It depends on the app, but the best can usually boost system volume between 200-500% over stock levels. However, distortion becomes an issue at the highest extremes. Around 200% is a comfortable level for most devices before quality degrades.
I enabled my volume booster but it's not working/boosting?
Try restarting your device and check the app has permission to draw over other audio. If it's still not working, it could be an incompatible Android version issue. Try reinstalling the app or switching to another option.
Can I damage my phone by using volume booster apps?
If used responsibly, volume booster apps shouldn't cause hardware damage. As long as you avoid pushing the volume to ridiculous extremes that stress the speakers, your device should be fine. Start with moderate boost levels and increase slowly while listening for distortion.
Volume booster apps provide an easy way to get more volume out of your Android device's speakers or headphones beyond their normal hardware limits. Apps like Volume Booster GOODEV and Volume+ are great options that can dramatically amplify your audio when needed.
Just be sensible when using volume boosting to avoid audio distortion issues or potential hearing damage from extreme volumes. Follow the tips above and you'll enjoy volume levels that help you better hear videos, music, games and more without purchasing expensive new speakers or headphones.
What volume booster apps have you used on your Android device? Let us know your favorites in the comments below!