Email has become an essential element of our everyday lives in the current digital era. Google's Gmail is the preferred email service for a lot of people. However, the Gmail user community is reeling from a recent revelation from Google. If you use Gmail, you should be aware that Google is about to remove millions of accounts from the service.
Reasons Behind Google's Gmail Accounts Removal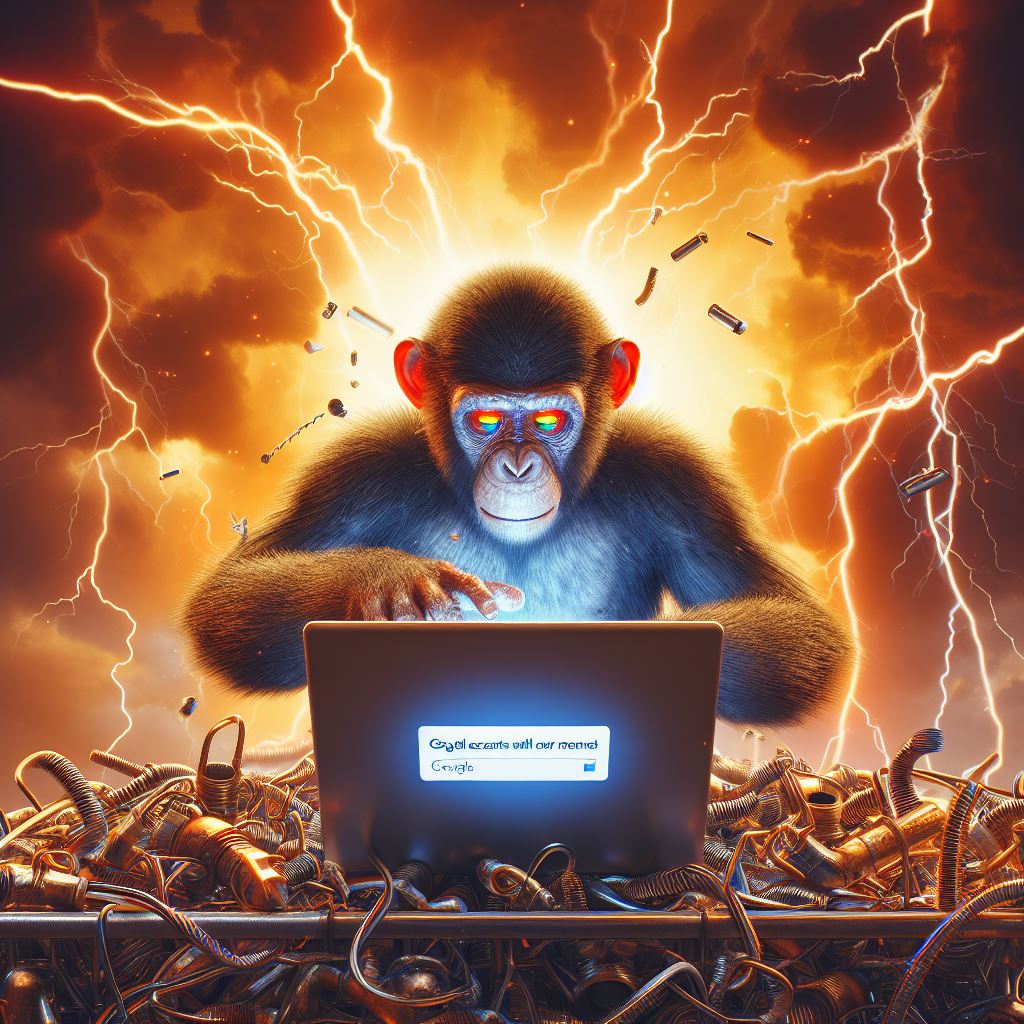 Google's reason for cancelling Gmail accounts is to release storage space and usernames from its email service. This deletion operation seeks to get rid of Gmail accounts that haven't been used in a long time because the service has accumulated a large number of dormant accounts over time. Google will be able to accommodate new users and guarantee that valuable usernames become available to other users by doing this.
Who Will Be Affected if Google Removes Their Gmail Accounts?
Perhaps you're wondering if you're affected by this deleting plan. Whether your Gmail account meets Google's deletion policies will determine the response. Google typically targets inactive accounts with the following traits:
No login activity: Your Gmail account can be in danger if you haven't been in for a long time.
No email activity: Accounts that have not sent or received emails over an extended period of time are deemed inactive.
No usage of associated services: Your Gmail account may be deleted if you haven't utilised any other Google services linked to it.
When Does Google Delete Accounts on Gmail?
For Gmail users, knowing Google's deletion plan's timing is essential. According to the most recent information, Google intends to begin erasing accounts on a rolling basis in June 2023. It is anticipated that this procedure would take several months, providing consumers with ample opportunity to take action before their accounts are permanently erased. But, it's critical to keep updated because Google may change or extend the schedule as needed.
How to Determine Whether Your Gmail Account Is in Danger
You can check its status before you lose your mind about your Gmail account being erased. In order to assist you in determining whether your account is at danger, Google offers tools such as Google Account Activity and Last Account Activity. Here's how to accomplish it:
Click on your Google account. Click on your profile image after logging into your Gmail account. Go to 'Manage your Google Account.'
Verify account activity : 'Recent security occurrences' is a tab under 'Security.' Examine this section to check for any unusual activity.
Last Account Activity: Select 'Review devices' after swiping down to 'Your devices.' The devices that have accessed your account are listed here, along with their most recent activity.
You may learn more about the status of your account and if it could be deleted by following these steps.
How to Maintain an Active Gmail Accounts
It is totally possible to stop your Gmail account from being erased. Here are some active measures that you can implement:
Regularly log in: Even if you don't have any fresh emails to read or send, develop the habit of checking in to your Gmail account.
Send and receive emails: Send and receive emails using your Gmail account on a regular basis. Google receives this engagement as confirmation that your account is active.
Experience other Google services: Look into and make use of more Google services, such as Docs, Drive, and Photos. Your Gmail account activity is connected to any interactions you have with these services.
Set up account recovery options: Verify that the phone numbers and recovery email addresses you provide for account recovery are current. If you ever need to recover a deleted account, this will be very important.
What to Do In the Event That Gmail Deletes Your Account
Don't give up if your Gmail account is erased in spite of your best attempts. You can adhere to Google's recovery process.
Go to Google Account Recovery: Go to https://accounts.google.com/signin/recovery to see the Google Account Recovery page.
Input email address: Enter the email address linked to the account that was removed.
Verify your identification : Take the necessary actions to confirm your identity, which can entail utilising a phone number or email address for recovery.
Recover your account: You can reset your password and retrieve your account after verification.
If your account is deleted, don't forget to take quick action because Google may deactivate accounts permanently after a set amount of time.
Examining Gmail Substitutes
There are a few alternative email services that you should take into consideration if you're worried about the security of your Gmail account or would rather look into other possibilities. Some well-liked options are:
Outlook: With superb interaction with Office apps, Microsoft's email service is a strong substitute for Gmail.
ProtonMail: This provider of encrypted email services is well-known for emphasising security and privacy.
Zoho Mail: With an easy-to-use interface, Zoho Mail offers email hosting services to both individuals and organisations.
Yahoo Mail: Yahoo Mail is a reputable email service that has been around for a while.
When selecting an alternative to Gmail, keep in mind your particular requirements as each of these options offers special features and advantages.
FAQs

Q1: Is it possible to stop the deletion of my Gmail account?
A1 : Yes, you may maintain the activity of your account by routinely checking in and sending and receiving emails using it.
Q2: How would a deleted account affect me?
A2 : You can retrieve access to your account by following Google's recovery procedure if it gets erased.
Q3: Is it possible to backup my Gmail data?
A3 : Yes, you can export all of your Gmail data, including emails and attachments, using Google Takeout.
Protecting Your Gmail Account: One Last Remark
To sum up, Google's decision to remove millions of Gmail accounts is a proactive move meant to handle dormant accounts and free up necessary space. But, by using the advice in this article, you, as a Gmail user, may make sure that your account stays active. To keep your account active, log in frequently, send and receive emails, and use other Google services.
Recall that there is a procedure in place for recovering deleted Gmail accounts, but you must act quickly. If you're seeking for alternatives to Gmail, you should also think about other email providers. Taking precautions to secure your email account is crucial because it plays a big role in your online identity.