In this technical blog, we will discuss the two best methods to convert NSF to PST files Without Lotus Notes. We will describe the methods in the form of steps so that you can follow them easily. But we suggest you take the help of Professional tools for converting NSF file to Outlook PST file.
Many organizations found an advantage in an email platform that gives more ease to the user with their interactive interface. If we compare this with the other email clients then, it is seen that the use of other email clients is more complex and boring due to their interface. If an organization moves to work on an interactive GUI email platform then this will also help in boosting the working efficiency of the company. Hence, many organizations move from one email client to others as they find another email client more suitable and efficient for their work.
But switching is not easy to do the task. It takes migration of emails from one email client to another after converting them to their formats. Not all email clients work on the same platform. So, it is necessary to convert the format of emails as per the new email client before you transfer them. And here you'll see one such migration i.e, from IBM Notes to MS Outlook.
As we tell you above, that both these email platform, i.e. Lotus Notes and Microsoft Outlook they both run on different file formats.
Lotus Notes supports NSF file format.
Microsoft Outlook supports PST file format.
Hence, in order to migrate NSF databases in Microsoft Outlook, you have to change the file format from NSF to PST format.
Purpose Behind the Migration of IBM Notes to MS Outlook
Lotus Notes provides a complex interface as compared to Microsoft Outlook.
In the case of a Lotus account, one can't log in different accounts whereas, in Outlook, users can easily perform this task.
It is a standalone email client and you need to purchase it, while Outlook is freely available with Microsoft Office suite.
Lotus Notes maintenance is more as compared to Outlook.
Any novice user can run Outlook application but to run the Lotus Notes user needs good technical knowledge.
Techniques for Migration of NSF to PST
If you want to migrate from IBM Lotus Notes to Outlook, then you have to transfer NSF to PST. Below we have described you the Manual Approach or the Alternate approach to switch from IBM Notes to MS Outlook.
Manual Method – Convert NSF to PST
You have to take the help of the Microsoft Transporter suite in case you don't want to export IBM Notes NSF file to PST without the use of Lotus Notes. It is the free utility to migrate data from Lotus Exchange Server to Microsoft Outlook. Go through the below steps carefully:
Download the msi as per your Operating system of 32-bit or 64-bit.
For installation, choose the downloaded setup >> Next. Then, tick the mark on the checkbox below.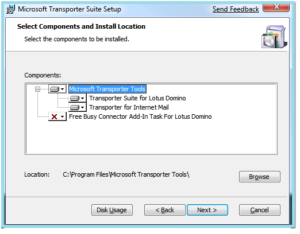 Choose Transporter for Internet Mail and browse the location. Then, press the Next button.
After that, Open the Microsoft Transporter Suite.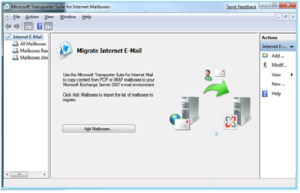 Create a CSV file that holds the following fields:
Now, select the .csv file that you have created and add mailboxes option and import.
On the left of the screen, you'll see a hierarchy of files. Then, from the tree structure click on Mailboxes.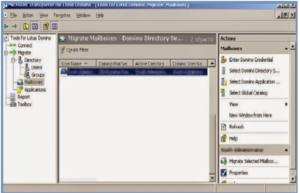 Then on the right-hand side of the screen, hit on Migrate selected Mailbox.
Then, select POP from the drop-down menu. Also, check-mark the below options >> click on Next.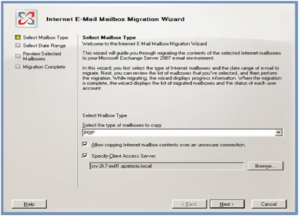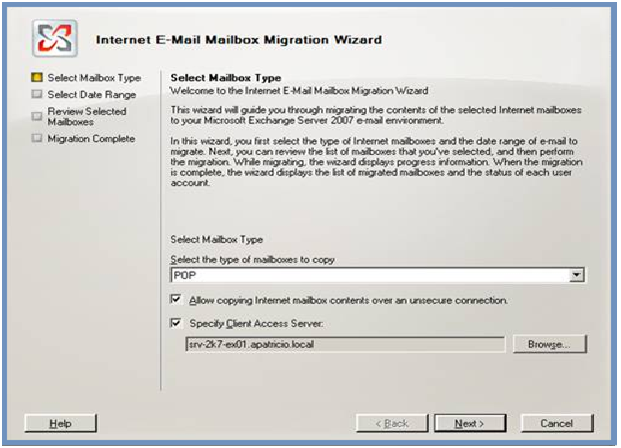 After the selection of emails from the given data range, hit on Next to proceed.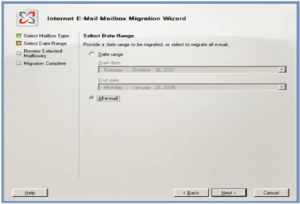 You will get a preview of the mailbox, click on Migration to initiate this process.
In the end, there is a new Window open after the completion of migration, there you click on the Finish button.
This manual method helps you to easily migrate NSF files into PST file format only if you are a technical user. But if you are not a technical user then you may face some issues as given below:
Drawbacks of Manual Method
Time Consuming.
Risk of loss of data.
Very lengthy procedure.
Doesn't support all versions of Outlook.
An issue of missing attachment or document.
If you don't want to follow these lengthy methods then you can take the help of third-party NSF to PST Converter tools. Migration through the manual help is quite complicated and your one mistake can lead to data corruption. So, as per the expert's advice, it is recommended to use professional tools. This software allows you to convert from NSF to PST and several other file formats.
Wrap Up
In this technical article, we have discussed the method to convert NSF to PST file format. We complete this process without the help of Lotus Notes. If you take the manual help for migrating or converting your emails then this enhances the chances of data loss. So, it is highly recommended to use the Professional NSF to PST converter tool for fast and secured migration. I hope this article solves your query.